...................................................................................................................................................................................................................................................

Thank you for your interest in volunteering for the AllPlay Miracle Baseball League. 

The mission of AllPlay Volunteers is to:

​  

Make the AllPlay Miracle Baseball League the greatest experience for 

each player every game day,  and make the game day experience 

wonderfully memorable for players, families, guests, and volunteers. 

​  

AllPlay needs 100+ volunteers every game day to make this mission achievable. 

We hope YOU will help us !!!

AllPlay Miracle League Volunteers

Buddy volunteers don't need to know how to play baseball - just how to have fun and smile! 

Buddies assist players one-on-one and accompany a player around the field, in the dugout and throughout the ball game to help them play the game and have fun.   A buddy might push a wheelchair,  walk alongside of their player from base to base, help their player bat, and assists them in playing their field position.  

 Each volunteer time slot is for approx. two hours (two games). It's easy to sign-up, including big groups. Ages 12+.

Game Day volunteers help with a wide variety of activities to to make game day an great experience.  Game day volunteers include  greeters, concession stand, game umpire (no balls or strikes!), be AllPlay's mascot (Homer & Jackie), game announcer, field set-up, field take-down, general help, picnic helpers, special event helpers (ie pancake man, Santa visit, etc) and more. 

 Each volunteer time slot is for approx. two hours (two games).  It's easy to sign-up, including big groups. Ages 14+.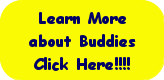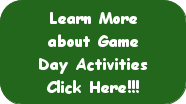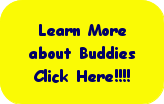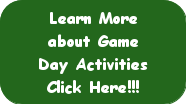 There are two groups of game day volunteers for the Miracle League:  

​   

Buddies           and          Activities Volunteers

COVID-19 Safety Procedures

AllPlay will be following the guidelines, requirements, and safety recommendations of the Douglas County Health Commissioner. Parents and guardians of players need to individually assess the protocols being used on game day and take appropriate safety precautions. 

 AllPlay prefers and recommends that unvaccinated players wear a mask unless the mask creates undue issues or stress on the player or the player has been vaccinated.

 Family members are requested to be a player's buddy if possible (although volunteer buddies will be available)

 Unvaccinated volunteers are required to wear a mask.  Masks are optional for vacinated volunteers.

2022 AllPlay Miracle Buddy Baseball Season  

Two seasons season in 2022!!!!

Spring Season May 7 - June 25 (8 weeks)

Fall season:  August 13 - September 24 (7 weeks)

 We look forward to seeing Players and Volunteers on opening day - May 7 !

                 Bruce Froendt                                                                          Amy Stoddard

       Founder & Executive Director                                                  Assistant Executive Director